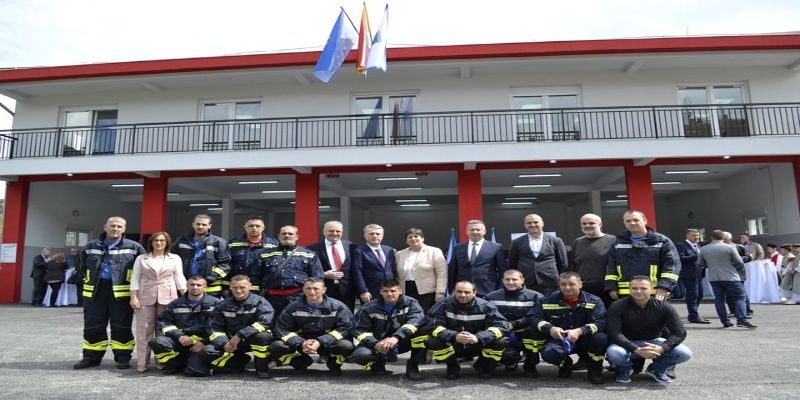 Opening of the Regional training center
Overview
Municipality of Danilovgrad, Lead Partner on project FLAT finished all the works on building of Regional training center for rescuers in floods and landslides and it officially has been opened. The Regional training center will enable effective action in the most difficult situations of saving human lives and preservation of material goods.
The President of Danilovgrad Municipality, Zorica Kovačević, said that today's day is very significant for the Danilovgrad Municipality. 
"Since its inception in 1988 with three employees and one vehicle, to today's 19 employees and nine vehicles, the Protection Service justified the trust of citizens and earned a modern home." 
"This project confirms the commitment of the local government to use the available EU funds to improve the quality of life of all citizens of Danilovgrad. To join together with the European Union, the Government of Montenegro and partners from the country and abroad, we are developing the city according to European standards and citizens' needs."